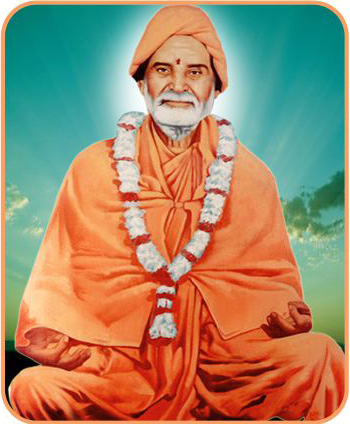 Shri Satguru Lal Dass Ji Maharaj

"Rakbewale"
The holy land of Punjab(India) has given birth to many holy saints time to time who have with their great knowledge has lighted the way of the general human being.
Shri Lal Dasji Maharaj Bhuriwale was born in 2nd B.C 1946 in the village "Rakba Sahib" Distt:Ludhiana in a "Jamindar(farmer" family.
From the very childhood he was very quite and liked loneliness .The company of saints & satsang(Pious Association) of "Prabhu(god)" was his day favorites. He was not in the daily routine life of a man in fact he didn't liked it in any way and wanted to take "Sanyas(to become a saint)" and his this wish was full filled in the kutia(temple)of village "Brahmi".
For sometime he worked for his "Guru" and then roamed about in all the religious and holy places and "sant ashrams" by foot in India. In this due course of his journey he got some education .From the day he took "Sanyas" he never even touched money.
Whenever he came to see his "Guruji", Shri Gurudev used to give him respect as compared to other pupils. With the blessings of Gurudev he came out to be a great Saint. Guruji used to call him "Mahapursh" means a great human being. Guruji had many times said about Maharaj laldasji that he will work for the welfare of people.
After 1 year,When Maharaj "Bhuriwale" went to Brahmlok. The follwers of Garibdassi Panth, gave him the "Chaddar" the highest post of a guru (in samwat 2005).But even after being given the post of a highest saint in Garibdassi panth,the arrangements of the Ashram were taken care of by a trust till today by the name of Maharaj ji.
The "Updesh (preaching)" that he used to give was very impressive .People in thousands had left drinking,eating non-veg & bad food after they were impressed by him.
His followers had established many "kutia (temples)" in different villages in punjab and nearby states.Maharaji used to come here and preach people to the holy marg (path) of getting "Moksha(salvation)".
The kutias(temples) of Bhawanipur,Karimpur,Beetna, Tapprian , Khurd, Adowana, Rattewal, Jahangirabad, shivpur beljodi in Distt:Nainital,shri vijay nagar chowk no.G.B.31 in Distt:Ganganagar are well mentioning.
"Chattri Sahib Deewan Khana" was established in the memory of Maharaj Bhuriwale in the kutia(temple) of Jalur Sahib and Ludhiana by the followers in the presence of Maharaj Lal dasji.
"Brahm Niwas" kutia(temple) in Haridawar,U.P(india) is well maintained by his blessings where there is full arrangements for the living of saints and there is large grain storage in the kutia.